Canal Boat WiFi and Narrowboat WiFi
The Maxview Roam is the perfect tool for any vehicle, or home on the move, especially for boats that may struggle to locate a strong internet connection. This mobile internet solution provides you with WiFi wherever you go and whenever you need it. This allows you to remain connected with the world and anyone you may need to contact, while still being free and unrestricted in travelling anywhere you would like to go. The Maxview Roam is the ultimate internet device for receiving canal boat WiFi or narrowboat WiFi.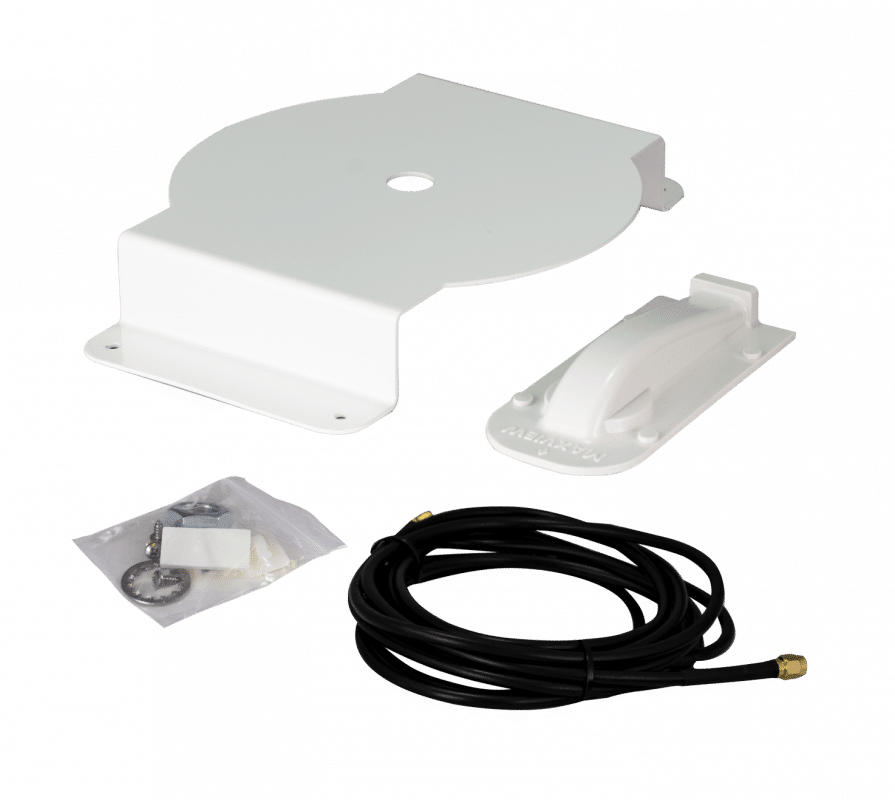 How can I get Internet when living on a Boat?
While in many cases you would have to connect to someone else's Wi-Fi while on your canal boat or narrowboat and remain in the same location in order to stay connected, this is no longer a problem. With the Maxview Roam you have your own secure and reliable mobile Wi-Fi hotspot coming from your canal boat. The Roam is simply made up of a router, an antenna, and a sim card, and is therefore incredibly easy to set up and install on your canal boat or narrowboat.
How do I get Better WiFi on my boat?
Once installed in your canal boat or narrowboat, the router of the Maxview Roam receives a 3G or 4G signal and turns it into a Wi-Fi hotspot. In addition to this, your Maxview Roam router can also connect to other Wi-Fi sources. Meaning you only have to use your own 3G or 4G when there is no other internet sources available. The antenna of the Roam is omni-directional and boosts the strength of the signal coming into the router. This means that not only is there no need for you to direct the antenna manually, but it will also always give you a strong signal, even in areas where there is low signal. Furthermore, the Maxview Roam also has two ethernet ports, meaning you are able to directly plug in any devices on your canal boat or narrowboat if required.
Have you ever dreamed of spending your days drifting down a peaceful canal or river in the comfort of your own canal boat, only to dismiss these dreams due to a lack of an internet connection on your boat? The Maxview Roam is the perfect solution to this problem, as it allows you to do everything you want to do on your canal boat or narrow boat, all with the comfort of knowing you have a stable and secure WiFi connection with you at all times. Nowadays, many people have become accustomed to working from home, however, wouldn't it be an exciting chance to work from your canal boat instead. This is now not just a possibility, but a simple change that many people are already doing.
Keep up to date
For news, offers and latest product innovations
Canal Boat Internet and Narrowboat Internet
Ultimately, the Maxview Roam is a must have device to recevive canal boat WiFi or narrowboat WiFi and can effectively transform the way people use their boats nowadays. The secure and reliable internet connection provided by the Roam opens up a world of possibilities for canal boat and narrowboat owners.
Where to find the Roam? The Roam can be found on our website here. Or Maxview work with two very trusted partners when it comes to the Maxview Roam.
Travelsat – 10 years experience fitting connectivity products. Call Martyn on: 07914401036 or
Email: [email protected]
Collingwood Boat Builders – 40 years experience in boat building Call: 0151 374 2985 or
Email: [email protected]
Keep up to date
For news, offers and latest product innovations