How to get internet in a motorhome
The Internet has become such an integral part of our everyday life when we find ourselves without instant availability, it can be a frustrating annoyance.
Unless you prepare before you set out, this is typically the situation on a motorhome or caravan holiday. So, if you need to know how to get internet in a motorhome, this article will supply you with the solution.
It's not only keeping in contact with friends and family; so many of us today rely on an internet connection to stream our favourite TV programmes and keeping up to date with family and friends
There are a number of devices that will provide your motorhome with internet from:
4G Dongles

WiFi Repeaters/site WiFi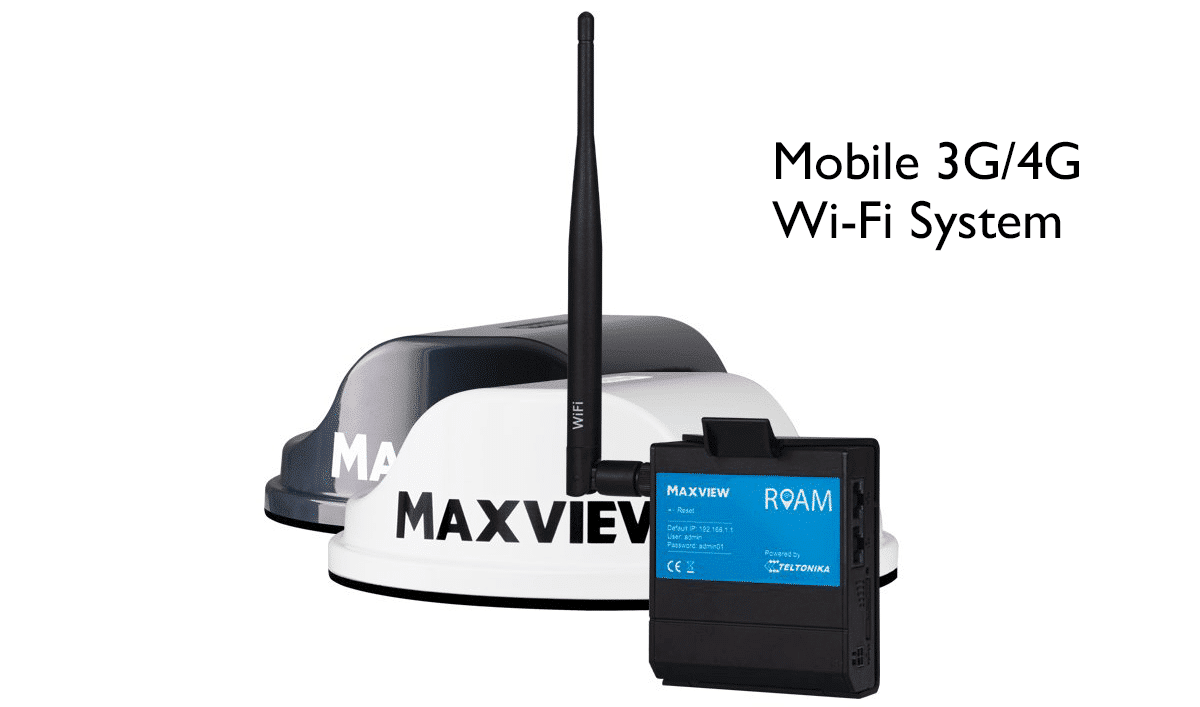 How can I get WiFi without a phone line?
Fortunately, you don't need a phone line to get WiFi to your motorhome or caravan; these are the main options available.
Most campsites have WiFi available, and while this will not work when you're on the road, it will save your data allowance once you've parked up for the night. If you want the internet for streaming TV, the biggest drawback will be the lack of download speeds and stability. Too many of your fellow campers will be logging in at the same time. Also, campsites charge for WiFi use, so ensure you enquire about the cost.
Smartphones and other devices can provide access to WiFi but for many can prove unreliable for coverage and speeds.
You can also use an external 3G/4G antenna with an internal router this solution provides a reliable and secure WiFi hotspot for your vehicle and often picks up a usable 3G and 4G signals where your phone can't. see our 3G/4G Wifi system here.
Do Motorhomes have Wifi?
If you are lucky enough to be purchasing a new motorhome or caravan you may find that a WiFi system is an optional extra which the dealer or manufacturer will install for you. If purchasing second hand you should check with the dealer to see if this is part of the specification, if not you can enquire with your dealer who should be able to offer a solution such as our Roam.
How do you install WiFi in a Motorhome?
Suppose you discount the campsite WiFi because the internet is too slow, patchy service, or non-existent. In that case, you'll need to create a personal "hotspot" or WiFi network ideal for your motorhome or caravan.
You can use any of the options above to provide internet to your motorhome. You could also provide your internet needs with a device that uses a powerful antenna and a router which gives you the ability to get internet in two ways.
Can I get Nextflix in my motorhome?
Yes, you can stream Netflix in your motorhome. Providing you have an account with Netflix, of course, and you have a suitable data SIM card. Unlimited data SIM's are easy to get and don't cost that much.
Conclusion
Ensure you choose the best network for your needs because they all offer different variations and prices. You might also want to consider where you intend to visit in your motorhome because coverage varies.
In addition, Ofcom offers a postcode checker that will show you the network coverage for each provider. You can also download an app for your smartphone that provides the same information.