Product Highlights
Compact Design
Compact size benefits both storage and transportation.
Push Fit Reflectors/Dipole
Pre-assembled reflectors/dipole push into spring
clips allowing reflectors to be easily attached and
removed for storage.
Triple Boom Adjustment
Innovative triple boom pivot feature allows the
aerial to be instantly assembled or collapsed for
storage.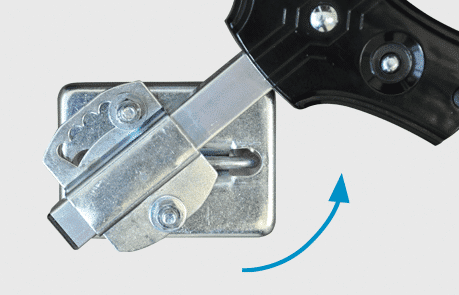 Slide and Tilt Mast Clamp
Enables mast mounting with slide and tilt for easy
elevation adjustment.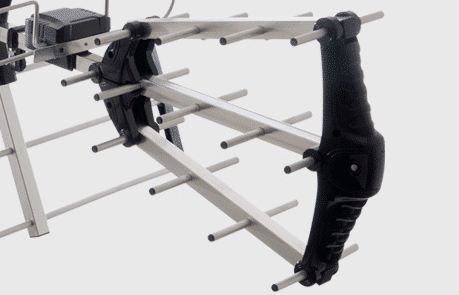 Tri-Boom
Unique triple boom design gives the performance of
a larger aerial.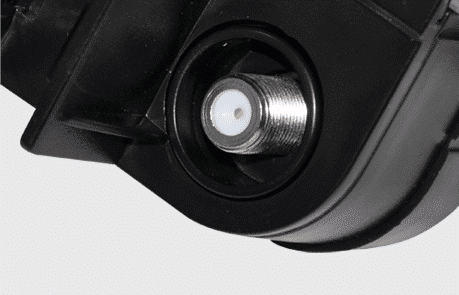 F Connection Dipole
Quick F connection to dipole.
Receives all available digital terrestrial TV signals
LTE/4G compatible designed to filter out LTE band to ensure maximum DTT reception in 4G signal areas
Designed and tested for outdoor use
High quality, durable and robust construction
1 year guarantee
Frequency Range:

Wideband for UHF TV

Compatibility:

SD, HD, 3D and 4K TV

Elements:

15

Signal Strength:

Weak

Gain:

8-12dB

Front to Back Ratio:

15-30dB

Acceptance Angle:

16°

Boom Specification:

18mm Aluminium:

Mount Position:

Rear

Aerial Length:

66cm

Mast Clamp Compatibility:

Up to 2" Diameter

Note: Mast kit not included.
Directional Aerial
Slide and Tilt Mast Clamp
Instructions