Product Highlights
Integrated Sat Finder
Provides audio and visual indication of signal
strength and proximity to satellites, overcoming
the need to view a TV during the alignment process.
Satellite Identification
LED activated when the user locates the desired
satellite, consequently overcoming any chance of
incorrect alignment.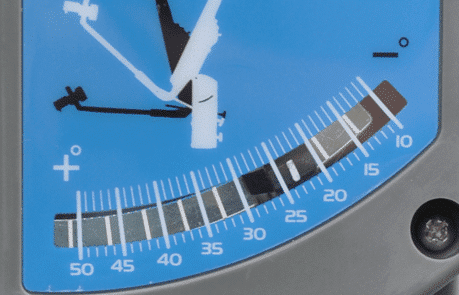 Elevation Indicator
Allows the user to accurately set the antenna
elevation within 1 degree of accuracy.
Limited Azimuth Zone
The azimuth search zone is limited to 75 degrees,
reducing margin for error when searching for
satellites.
Unique Flexible Cable
Weatherproof F connectors and easy cable
handling minimises assembly and disassembly time.
Level Indicator and Quick Release Lever
The integrated level indicates whether the tripod
is on level ground. The quick release for quick
assembly and disassembly.
Simple and intuitive manual operation
Single LNB and Twin LNB variants available (for PVR's, SKY+™ or 2 receivers)
Taller than other systems for improved obstacle clearance
Easy adjust manual skew system
Includes satellite compass
High quality, durable and robust construction
Designed and tested for outdoor use
Designed and manufactured in the UK
2 year guarantee
Registered community design No. 2207746
Application:

Portable use in any outdoor environment

Compatibility:

Transmissions from satellites worldwide (UK/European satellites as standard)
Satellite receiver/integrated TV required

Operation:

Manual

Mount Type:

Tripod

Skew Adjustment:

Manual -30° to +30°

Coaxial Cable Length:

10m

Power:

Passive. LNB powered through Coaxial cable from satellite receiver
No separate power supply required

Elevation Range:

10° to 50° (EU variant)

Power Input:

12V / 5A

Weight:

55cm variants: 6.1 kg

65cm variants: 6.6 kg

75cm variants: 7.0 kg

Dimensions:
Precision I.D Dish Unit
Tripod Stand
Integrated Sat Finder
Precision ID Audio Module Audio with Velcro Mount
2 x 1m F to F Fly Lead
1m Male to Male RCA Audio Cable
3.5mm Audio Jack to RCA Audio Adaptor
10m Flexible Cable (Twin cable for Twin LNB variants)
2 x Storage Bags
Ground Pegs
Elevation Map
Instructions
Maxview Code

Dish Size

Auto




Skew

LNB

Receiver Compatibility

MXL019/55
55cm
No
Single
Free To Air/Freesat
MXL019/55TWIN
55cm
No
Twin
Free To Air/Freesat/Sky HD/Sky+
MXL019/65
65cm
No
Single
Free To Air/Freesat
MXL019/65TWIN
65cm
No
Twin
Free To Air/Freesat/Sky HD/Sky+
MXL012/75
75cm
No
Single
Free To Air/Freesat
MXL012/75TWIN
75cm
No
Twin
Free To Air/Freesat/Sky HD/Sky+