Removing A seeker / Target / connect Satellite system for a repair.
Before you start
• Removal should be carried out by a competent person
• Take care when working at heights keeping work area clean and tidy to avoid trip hazards
• Use creeper boards where necessary to ensure roof construction can support your weight
• Power tools should be used in accordance with manufacturer's instructions
• All electrical work should be carried out by a competent person
• If in doubt seek advice from a qualified electrician.
Tools required
• PZ2 Screwdriver • 4MM Hex • Allen type key • 11MM Spanner • 10MM Spanner • 17MM Spanner
To remove your satellite system
You must first raise the dish arm to the install position, please see below.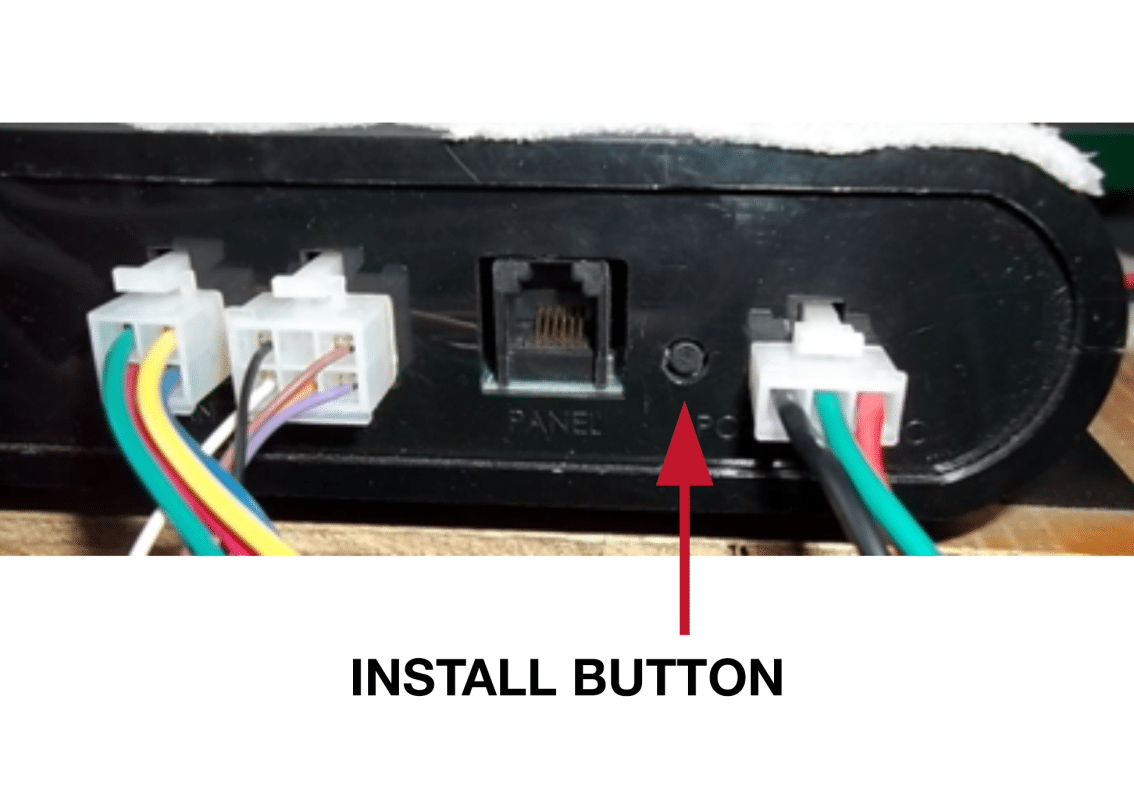 To do this, press and hold the install button on the back of the control box. Once the dish is in the install position turn off the power.
If this is not possible then the dish arm can be raised manually by loosening the 2 large bolts on the sides of the unit using a 17MM spanner. Lift the Dish to an upright position then tighten one of the bolts to hold it in place.
Remove the 4 bolts on the front of the dish using a 4MM Hex / Allen type key, taking care not to lose the nuts on the back of the dish arm, then remove the dish.
If the system was put into the install position, turn on the power on the control box and wait for the system to park. If you raised the dish arm manually, loosen the bolt you tightened earlier and lower the dish arm to the park position. Tighten both bolts on the sides of the unit to secure the dish arm.
Turn off the power on the control box. Disconnect all cables from the control box and remove the control box ready for returning.
If you have a hard-wired control panel on a Seeker System only, disconnect this too.
Remove the 6 Nylock nuts from around the base of the system using a 10MM spanner then remove the 6 washers.
Lift the system and tilt it to gain access to the underside. Remove the 2 black connector plate covers and the 3 P clips holding the external cables using a PZ2 screwdriver.
Carefully cut through the cable ties that secure the external cables to the system.
Unclip the connectors on the antenna cable.
Then disconnect the F connectors on the black cables using an 11MM spanner.
The system can now be lifted off ready for returning. The system should now look similar to this depending upon variant removed
Remember to pack system and control box securely.