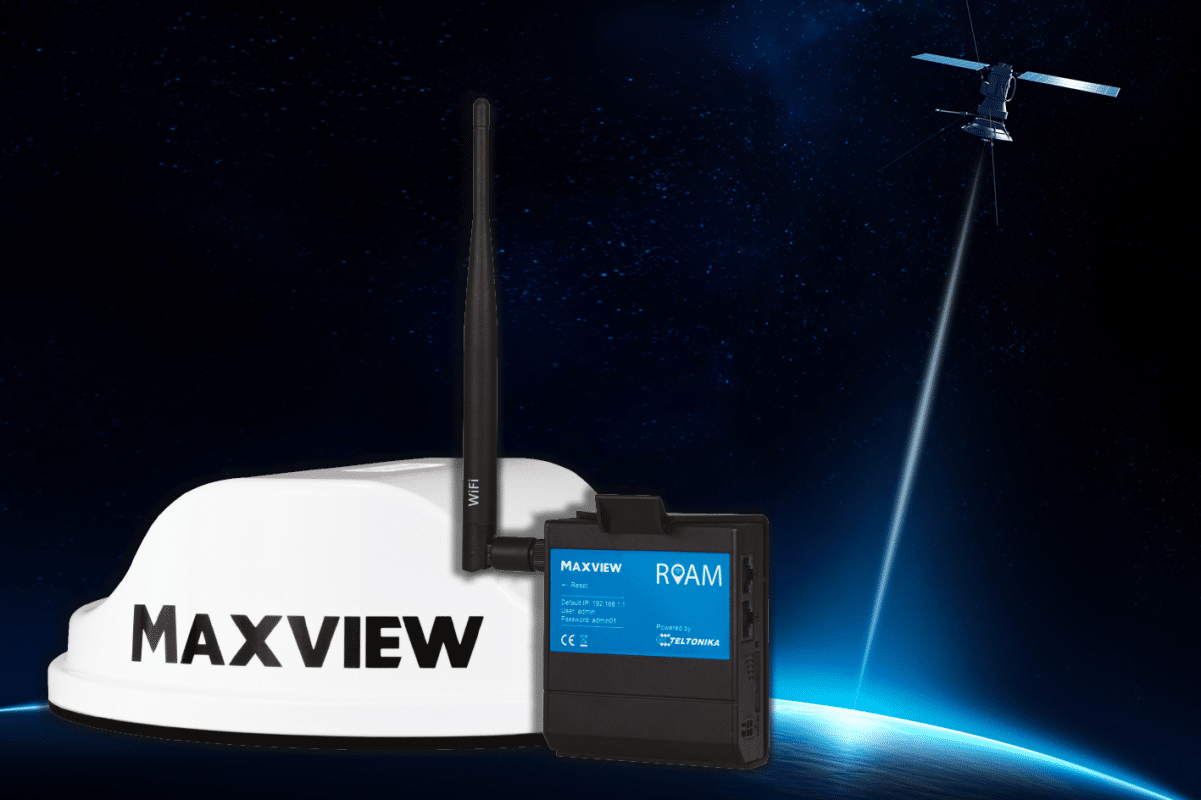 Satellite Internet in a Motorhome, Caravan, or Campervan
Internet is an essential part of our lives in 2022. Our devices keep us entertained, connected to the world, and help automate everyday life. When traveling in a recreational vehicle, a reliable internet connection becomes increasingly challenging the farther you venture from civilisation. In this post, we discuss the pros and cons of using satellite internet in a motorhome, caravan, or if you've decided to become a vanlife nomad, and if there is a more suitable alternative.
Can you get Satellite Internet in a Motorhome?
Yes, satellite internet kits are available for motorhomes and are sometimes the only option. Some areas are so remote that you won't have access to 4G. However, these areas are extremely remote; only some parts of Northern Scotland have dead zones so significant that bringing a satellite for communications or the internet would make sense.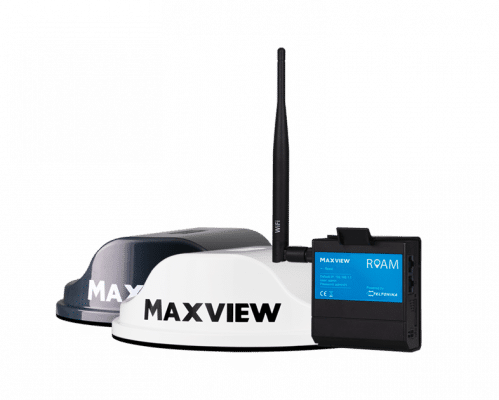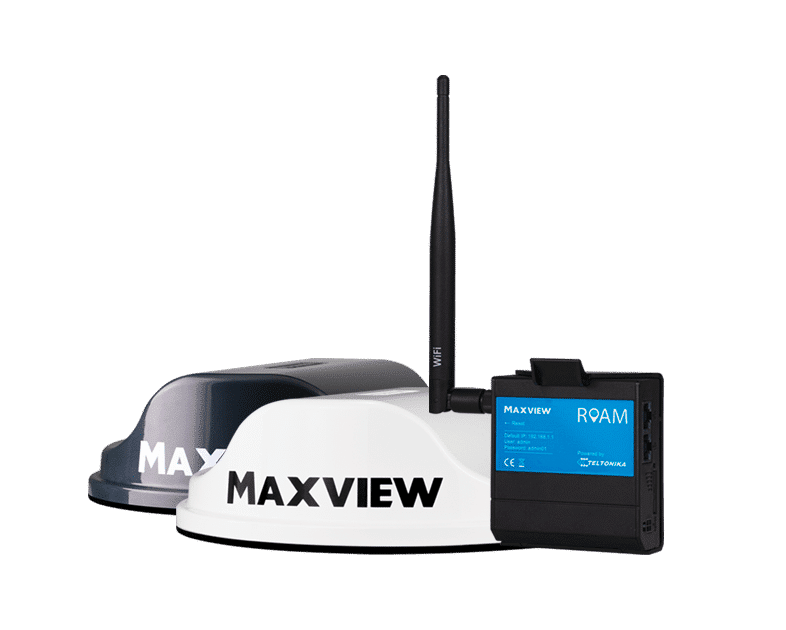 Is Satellite Internet Good for Camping?
If you are camping in areas like Gruinard Bay or Cairngorms National Park, satellite internet may be your only option. These areas are so remote that cell service isn't an option and the only way to connect to the internet or make a phone call is with a satellite.
Most outdoor recreational vehicle enthusiasts won't stray too far from campsites, and even in the most secluded regions in Northwest Scotland, areas close to the roads have 4G service. Therefore, satellite connection isn't the best option for camping in a motorhome. Sat phones, however, are the only option for backpacking and remote camping in these isolated regions.
Satellite internet has disadvantages other than not being the most practical option for motorhomes, caravans, or a campervan.
Cost – Setting up a satellite internet connection in a mobile vehicle is extremely expensive. Upfront costs can cost up to thousands of pounds and monthly contract payments can be quite high
Unreliable – Clouds or bad weather can block the signal.
Speed – Sub-optimal bandwidth compared to other options.
Can I use Starlink in my Motorhome or Campervan?
Starlink is an exciting innovation in satellite internet created by Elon Musk's SpaceX. Eventually, there will be a network of thousands of low orbit satellites delivering low latency broadband all over the Earth; at least, that is what Musk has promised.
For now, Starlink is still developing and not an option for a motorhome or campervan. Starlink's terms of service require an address making a motorhome impossible unless it is your primary home. In addition, you will run into some of the same problems as traditional satellite internet connections. Starlink's speed is comparable to cellular broadband, but the setup and monthly fees are expensive at the moment, and weather can dramatically affect the reliability of the internet.
What is the Best Alternative Internet Option for My Motorhome or Caravan?
Neither satellite nor Starlink internet provides a reliable or feasible connection for motorhomes or caravans in the UK; thankfully, there is a suitable option. Our Roam Internet Kit, which includes a 4G WiFi router, external WiFi 5G-ready antenna, and mobile app, is the most cost-effective choice and will deliver a consistent internet connection in areas frequented by motorhome enthusiasts.
Below are the advantages of using our Roam Kit instead of a satellite for internet connectivity.
4G WiFi isn't affected by the weather like satellite internet is.
Extremely affordable, our entire kit costs only £350, and an unlimited data SIM card such as EE is only £20 per month.
The external antenna is a powerful receiver and "booster" of any fragments of 4G signal available. Our state-of-the-art antenna delivers high download speeds even in remote regions where you are highly unlikely to get signal with a phone or MiFi device.
Other internet options like a phone hotspot and MiFi devices can't compete with the Roam Kit because they don't include an external antenna. Your area where you can obtain signal will be significantly smaller across the UK; these devices have built-in antennas with a limited range.
Maxview Roam Mobile 4G WiFi System. A more suitable alternative to satellite internet for your motorhome or caravan.
What About 5G?
4G coverage is still the most plausible in rural areas in the UK, Scotland, Wales, and France. Eventually, 5G will cover remote locations, but for now, the availability is concentrated around major urban areas. We recognize that 5G will become the best option in the future and have designed our antenna to be 5G ready for when the time comes.
What about Satellite Internet for Vanlife and Digital Nomads?
A reliable internet connection is essential if you've sold your house and are fully committed to vanlife. Most nomads are still working and need a reliable connection to stay in touch with the outside world.
If you are frequently going off the grid, a satellite internet connection or phone isn't a bad idea in case of an emergency. However, the internet won't be reliable or feasible enough for day-to-day use. Our Roam WiFi system is still the best option for vanlife because it isn't affected by weather and features an exterior antenna for maximum internet speed and connection coverage.
Maxview Roam Caravan and Motorhome WiFi System Contents
Click here to see full product information
5G Ready Antenna
Future-proofed for when 5G technology arrives in rural and remote areas
In-house iPhone and Android App
For ease of use with the Roam WiFi system
4G Router
With clip to mount inside the vehicle